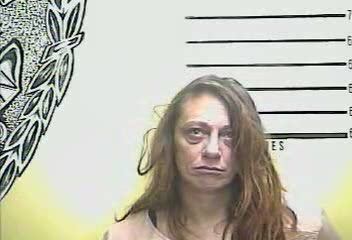 Pineville Ky, December 31 2019
An Arjay resident, Julie Miller, was arrested on Monday December 30th for attempting to deceive a urine drug screen by substituting her pet dog's urine for her own. Pineville KY Officer Michael Smith was called to the scene by Miller's Parole Officer who had caught her sneaking in a sample of urine. During questioning on scene Miller admitted to Officer Smith that the urine sample was not hers, that is was in fact her dog's urine and that she had attempted to sneak it in because she knew she would fail the drug screen for Methamphetamine and Suboxone.
Julie Miller, age 40, was arrested for tampering with physical evidence and lodged in the Bell County Detention Center.
She was later served a probation violation at the detention center by probation and parole and a short time afterward, a trafficking in controlled substance warrant by the Bell County Sheriff's Department.
Pineville Police Department posted the press release to their Facebook page, which quickly gained momentum online.