Description
ETG Test Strip for Alcohol (Urine)
This single panel ETG test strip for Alcohol provides quick and accurate results from the donor's urine sample. Cutoff is 10 ng/ml. This test is for forensic use only and not CLIA waived.
ETG stands for ethylglucuronide, a byproduct of the liver breaking down alcohol in the human body. Glucuronide is a biological compound that binds to alcohol so it can be excreted in urine.
 ETG Test Features
18 Month Shelf Life
Cutoff: 500 ng/ml
Qualitative Test is Pass or Fail

SKU: DTC-ETG-1

Type : Urine drug test

Reliability : ≈ 99%

Results : <5 minutes

Detection Period : 12 Hours-80 Hours

Packaging : Box of 25

Forensic Use Only
How Long Does an ETG Test Detect Alcohol Consumption
Studies suggest that alcoholics will have no detectable levels of ETG in their urine after 80 hours of abstinence.
ETG can be detected in urine much longer than alcohol can be detected in blood or breath. This makes ETG tests an ideal test for people that are supposed to abstain from alcohol.
Higher amounts of ETG can indicate larger alcohol consumption, however many factors can affect ETG levels in an individual. These include how much alcohol was consumed, how long since it was consumed, individual metabolism, and how quickly a person  converts alcohol into ETG.
Administering an ETG Test
We suggest pairing ETG Alcohol single panel dip with our 12 Panel Drug Test Cup. You can then do the 12 panel test and once the results are checked insert the ETG test into the sample.
Note: ETG alcohol tests can be triggered by exposure to secondary sources of alcohol. These include aftershave, breath sprays, cleaning products, hand sanitizers and mouth washes. Please advise subjects to avoid contaminating their samples or surfaces that may come in contact with their samples or the test.
Sample Collection
The correct way to use our ETG alcohol test is to collect the sample following our specimen collection guidelines, verify the results, and follow up any positive result with a confirmation from a lab. If the test results have a chance of being used as evidence in a legal proceeding it is important to document the chain of custody and obtain a confirmation from a certified lab. This test is not CLIA waived. and should be used for forensic use only, or by trained professionals in a lab that is certified to complete high complexity testing.
Procedure
Donor provides urine specimen in a sanitary container.
Operator inserts test strip and starts timer
At 5 minutes read the results. Presence or absence of drugs is indicated by the colored bands in the results area.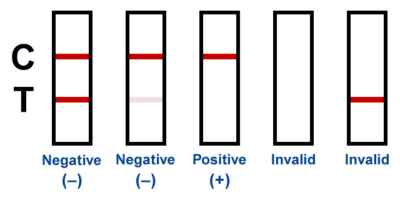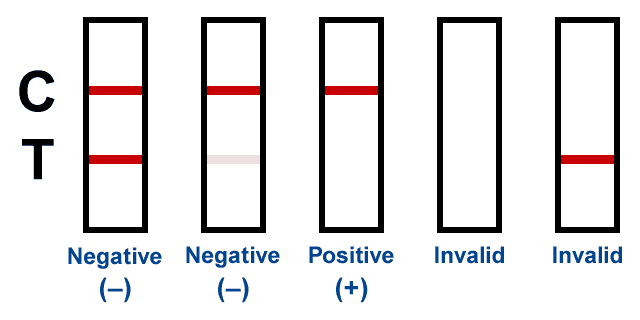 Why Buy ETG Alcohol Tests From Drug Test City
Drug Test City has specialized in drug tests for over 3 years. We have completed a dozen firsthand studies on accuracy, collection procedures, adulteration, as well as the circumstances and benefits of using test cups for point of care testing. We know we offer the best service because we know what the best service should look like.
Lowest Priced alcohol tests on the Internet
24/7 Personal Customer Support
Same Day Shipping
100% Satisfaction Guarantee
Tiered pricing for bulk discounts